Please note that the wiki is being built, you can help at Community To Do List or check out How can I help.
===Hermitcraft Season 4 Patch 1.9
World Seed -3558144527798569323 [1]
The spawn (island) was moved to X: -1150 Z: 2180[2]
The mesa is at X: -1200 Z: 1400[3]
Dungeons upped from 7 to 35[4]
Map of Districts:===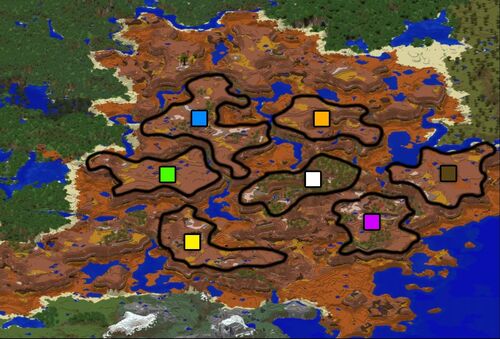 cubfan135
Cleo
Docm77
Etho
FalseSymmetry
GTWScar
iJevin
impulse
iskall
Jessasin
Joe Hills
Mumbo
Python
rendog
Tango
Tinfoil Chef
Welsknight
xB
Xisuma
Other / Colab
References
Ad blocker interference detected!
Wikia is a free-to-use site that makes money from advertising. We have a modified experience for viewers using ad blockers

Wikia is not accessible if you've made further modifications. Remove the custom ad blocker rule(s) and the page will load as expected.